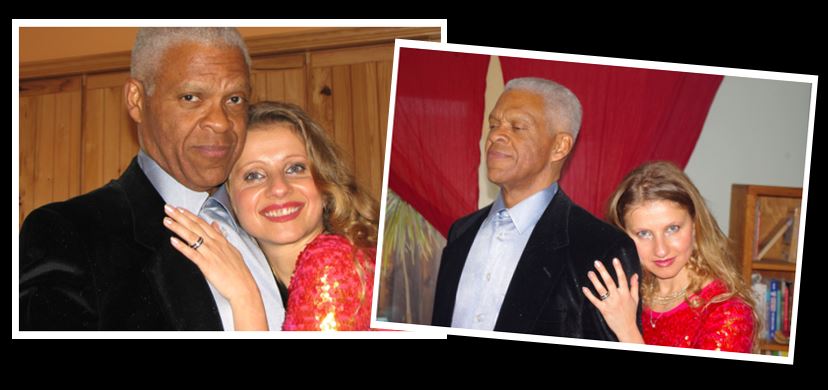 "…We are speaking of opening yourself to the other human beings in order to promote human welfare. The monarch's power comes from being very soft. It comes from opening your heart so that you share it with others. You have nothing to hide, no suit of armor. Your experience is naked and direct. It is even beyond naked – it is raw and uncooked. At that point there is absolutely no doubt about you, there is no room for second thoughts. You have nothing to lose and nothing to gain. You simply expose your heart completely." Trungpa, Shambala
I'm going to expose my heart here, so I want to make a deal with you. If you already understand this quote from the Talmud (Jewish Rabbi's commentary on Judaism) "We see things not as they are but as we are", then great! If, however, you think there's a reality "out there" that's not determined by what's going on inside you, then you need to be reminded of an old joke before we begin.
A man goes to a Psychologist and says, "Doc I got a real problem, I can't stop thinking about sex."
The Psychologist says, "Well let's see what we can find out", and pulls out his inkblots. "What is this a picture of?" he asks.
The man turns the picture upside down then turns it around and states, "That's a man and a woman on a bed having sex."
The Psychologist says, "very interesting," and shows the next picture. "And what is this a picture of?"
The man looks and turns it in different directions and says, "That's a man and a woman on a bed having sex."
The Psychologists tries again with the third inkblot, and asks the same question, "What is this a picture of?"
The patient again turns it in all directions and replies, "That's a man and a woman on a bed having sex."
The Psychologist states, "Well, yes, you do seem to be obsessed with sex."
"Me!" demands the patient. "You're the one who keeps showing me the dirty pictures!"
So as I drop the kimono and risk letting you see the way my dangerously deranged, fear-full, little inner bitch played the victim, projected that victim version of reality, and "made" my wife into a bitch, let's agree that whatever judgments come up for you about me are indicating something about you for you to sit quietly and deeply look at. That you'll begin to notice when you have a problem with someone in your life, whether at home or at work and consider how your deep inner thoughts might be contributing to the problem, then my exposure can serve your humanity.
Is everything we experience about reality and other beings are just a reflection of some inner experience of our relationship with our inner "self"? Are we the ones creating all the dirty pictures?
When my wife Olga landed in my life I was a well-intended but "underperforming" (in my own eyes) and aging former celebrity hiding out teaching yoga in a tiny studio in Northern California. I couldn't go anywhere without thinking people were judging me for no longer being a TV king, for something I did while I was Mayor of the town, for being divorced or something unspiritual I did as a yoga teacher. The reality as I look back on it was, yes some people gossiped about me (because that's what people do, they gossip), but not only was there nothing I could do about that, I would have hardly cared unless I was judging myself that I was "less" — less capable, less loved, less respected than I imagined I should be. I was spreading my judgment as sadness everywhere I went and attracting people who were also suffering and looking for someone to co-misery-eat with.
OPEN HEART VS. CLOSED MIND: SATISFIED RELATIONSHIPS DEPEND ON WHICH YOU CHOOSE
My wife Olga brought fresh air, clear thinking and something else I'm not sure I'd experienced since my mother died when I was 11, unconditional love. I could barely stand her for it. She called me on all my bad habits and demanded I start to grow up and get over it. I nearly killed her for that.
I was so full of negative thinking I felt like she was unfair for asking the impossible. I took every criticism as a personal attack, and in my mind, credited myself with being the bigger person for putting up with such injustice. I gave away any little power I still felt and then resented her for picking it up, taking care of us and begging me to take it back.
This is not a sad story. This story is universal, a necessary stage in most lives, described variously as the dark night of the soul or the test and initial "failure" encountered on the hero's journey.
Make this into an examination of your life. Spend some time looking into every dissatisfaction, anger, outrage and resentment you feel and diving below your justifications about him, her, it and them into the way you have the fault, problem, personality trait, immorality, vice, insensitivity living in you in ways you'd rather hide, repress or deny. Peace, love, compassion and joy begin in each of us as we remove all of our projection protection and own our own part in creating any and all of the "suffering" in our lives.
Is there is any reality "out there" that's not an interpretation arising from beliefs and the resulting feelings and judgments occurring inside us. Do we see objective reality, or just our subjective projection of it?
Were my wife's actions actually unfair? As I look at it from here and now, no. They were actually heroic. At the time though, I was reporting to my ManKind Project men's circle the conflict I felt about having fallen for a woman who could be the most loving, supportive, literally long-suffering partner I could have ever imagined… and at the same time be the harshest, hard-hearted, uncompassionate bitch I'd ever encountered. (Note to reader: It's a good clue you're projecting when such strong opposites exist in your perceptions. Duality is the essence of projection.)
It had to be "her problem" because I was "advanced" at inner work. I'd been "initiated," had a "starring" role facilitating others in men's and mixed gender circles each week and had been chosen to serve as Ritual Elder by The ManKind Project to hold the energy of the spiritual for 100 men at their initiation ceremonies. I could talk a good game, facilitate Shamanic Journeys, had an animal totem and beautifully decorated talisman. I was an "accomplished" yoga teacher for goodness sake!
None of the support I'd gathered could help me, in part because almost no one in our world, and certainly not fellow a sleepwalker, is able to imagine the degree of illusion we take for granted. The circles existed on a subtle form of wound worship where old realities were identified, the pain from them made into a kind of fetish and then co-misery-eaten week after week.
I believed in the power of my totem and talisman just as strongly as I believed in my projections on my wife and community. All I could see after all were the dirty pictures that confirmed my projections of my fears and role as victim.
BTW, I was furious my wife wouldn't sit in "circle" with me, teased me about my men's group being like a circle jerk that she laughed at my ceremonies and sacred objects. I love her, I'd think, there must be some reason or learning here for me if I can just put up with her bad behavior long enough. Here again is the opportunity for you if you've read this far. I sit here writing this in a place of relative peace and harmony because something desperate in me kept crawling toward the light, not giving up on myself or her or you or the world despite my thoughts and feelings.
I am advising you to do what she taught me. Stop believing in your thoughts and feelings and beliefs and stories and mission and purpose and religion and nation and race and gender. Drop the entire suitcase full of identities you carry around, relax there in the nothing to do and wait to see what arises naturally from beyond thought…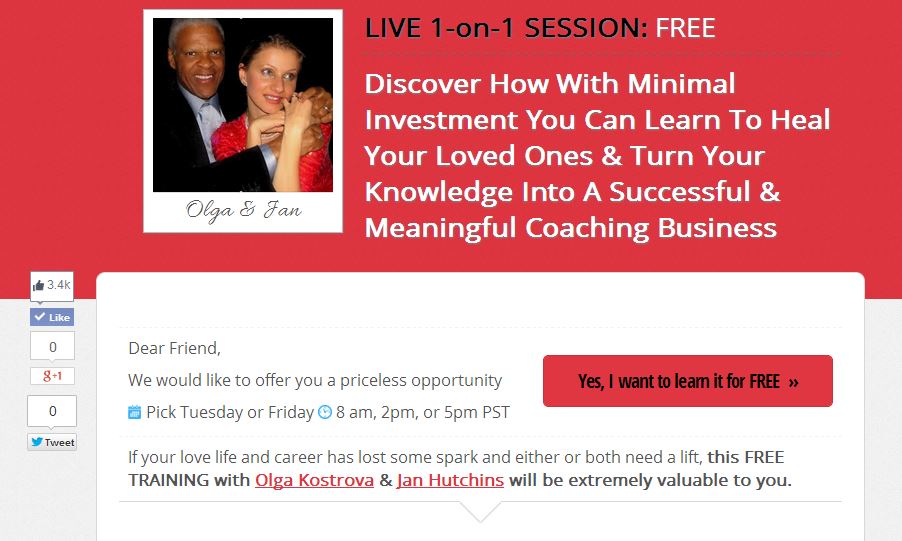 FINDING HAPPINESS IN RELATIONSHIP: FOCUS ON NOT CHANGING BUT UNDERSTANDING YOURSELF
So what's the difference between understanding self vs. changing self, and why is it so important? Changing yourself is usually a way to add another layer of thinking on top of the thought forms that are causing the issue. It's trying harder using the same thinking that got you into the situation. It's about seeking to get what you are not and produces more fear and projection.
Understanding, on the other hand, is stopping yourself when you feel upset, angry, insulted, attacked and taking the time to source in yourself the beliefs and thoughts that are creating the problem and pain you're feeling. It's removing the separation and defenses your thoughts have adopted to protect to the whole, perfect you. The result blocks your natural ability to just be safe, wise and happy.
If you feel uncomfortable about looking inside, be brave and move very slowly as you seek to understand what's really happening. Even better, find someone who is able to ask you the hard questions that keep you from avoiding taking responsibility for your part in the situation. If talking to friends, rather co-misery-eat and talk about the other person in a problem situation, stay focused instead on what your part is in the drama and what in you is getting something out of the disagreement. Examples might be; a chance to be right, win, be the victim or perpetrator.
This is challenging work, takes time, usually requires outside help and is so rewarding it's more than worth all it takes.
So, let's finish with another joke. (Remember I went to Yale).
What's the difference between a Harvard grad, an MIT grad and a Yale grad???
The Harvard grad learns less and less about more and more until he knows absolutely nothing about everything.
The MIT grad learns more and more about less and less until he knows absolutely everything about nothing.
The Yale grad learns to enjoy absolutely everything and worry about absolutely nothing until she believes in only what is.
Get in touch. Let's have a conversation. Or take a healing session from Olga. They work for me, they work for our clients. Give it a try.